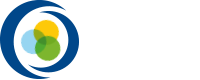 De cliënt in regie
Slimvitaal verbindt
The large domain of vitality and healthcare is only just transforming towards the new standard: the use of web applications, mobile devices, apps and online collaboration. Slimvitaal (Dutch for Smartvital) is a young, independent and innovation focused company that invents and develops solutions for this fast-growing market. It is Slimvitaal's ambition to disrupt the traditional paradigms in this area and challenges the limits of possibilities, rooted in our quirky view on design, appliance and technology.
Slimvitaal has a job offer for a
Senior Full Stack Developer .NET (min. 24 hrs – full-time)
Your activities
You join the rest of the team to develop a variety of mobile and web applications and their supporting cloud services;
You will optimize existing web applications and platform functionalities;
You are always looking for the right technology to create the best user experience and performance;
You will stay up-to-date with the newest front- and backend technologies and techniques;
Internet security, continuous integration and unit testing is always part of your activities.
Slimvitaal expects to grow rapidly and also expects you to guide junior developers we will hire soon.
Profile
Completed higher or academic education computer sciences or comparable
At least 5 years of relevant experience
Excellent development skills in C# and JavaScript
You are happy to work independently, but also enjoy working together towards beautiful products
Experience at working with React, React Native, GraphQL, Microservices, Azure and/or MongoDb is more than welcome
What we offer
Within Slimvitaal you will work with ambitious an well-educated colleagues. The open and informal but professional culture offers a lot of possibilities for innovation and own initiatives. The communication lines are short and you will be involved in discussions and meetings. Ask a lot of questions, cooperate and think outside the box. Dare to take responsibility and show us what you have got. If you show us that you are talented and energetic, there are many possibilities to develop yourself quickly. Of course we offer you a competitive salary, balanced learning programme, a custom made competence model and continuous feedback.
Interested?
Send your motivation and c.v. with the form below. Want to know more? Contact maurice@slimvitaal.nl or +31 6 13 91 61 09. Want to know more about technical issues? Contact wiebe@slimvitaal.nl or +31 6 55 18 87 98.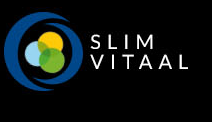 Contactadres:
Slimvitaal
Hoofdstraat 21
6994 AC De Steeg
info @ slimvitaal.nl